I am providing a link to our
school's artsonia page to see more of the sixth grade masks.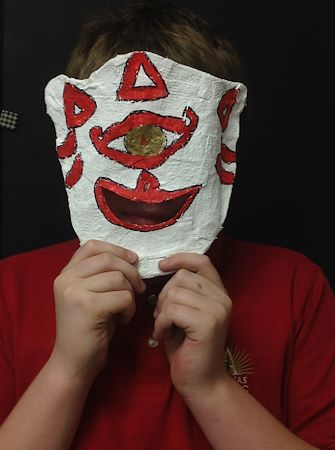 I wasn't aware of it earlier in the week, but just today I noticed one of my students was randomly chosen as an artist of the week. If you are interested and have a minute, perhaps
you could vote for his cute little self portrait
in a hand mirror.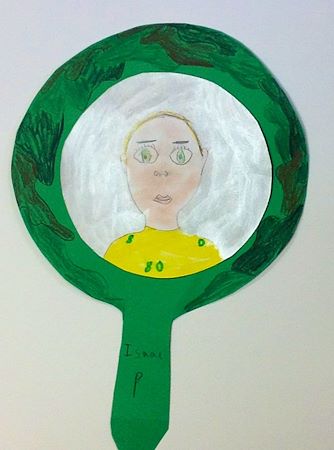 He is such a nice boy and I think he likes art class very much. It would give him a great boost if he would happen to win! He might even decide to say something if he learned that he was this week's winner in his age group. You see, he is selectively mute and we haven't figured out how to hear his voice at school. Apparently, he talks at home, but not with us. I have his older brother in my 5th grade homeroom and he doesn't even have any suggestions on how I might encourage him to speak.